The Hitchhiker's Guide to Killing Agile (4/?)
Sadly, […] a terribly stupid catastrophe occurred. […] it is the story of that terrible stupid catastrophe and some of its consequences.

It is also the story of a book, a book called The Hitchhiker's Guide to Killing Agile, not an Agile book, never published on Agile website, and until the terrible catastrophe occurred, never seen or heard of by any Agile team members.

Nevertheless, a wholly remarkable book. […]

It begins with a letter to some old-school project managers…
Dear old-school project managers,
I am writing to you because, while working within an Agile environment, sometimes it looks like you are, on one hand, glorifying people who rapidly close tasks (even though their implementation too often lacks correctness) and, on the other hand, crucifying people who do responsibly their work (just because, in your opinion, they are not fast enough at closing their tasks).
From my point of view, you should never forget that quality takes time.
So, if the message you are coming across is "this story must be closed as soon as possible", what people understand they have to do is "just" closing tasks.
This is risky, since a very important message is missing here: "this story shall be implemented according to the required product quality".
If you never mention quality, it stops being a relevant factor for your product.
If you only mention velocity, it starts being kind of obsession for your project.
What you should bear in mind is that your customers won't care how fast you have developed your product: they'll only mind how well your product has been implemented or, so to speak, how good it is.
For this reason, instead of asking people when they are gonna close a task, you would rather ask them how well they think the task activity is doing. Similarly, rather than pressuring people to close a task, you might encourage them to do their best to ensure that the corresponding activity has been performed with as much quality as possible.
To sum up, I would stop thinking only about velocity for a while; first, I would start seriously focusing on quality…
Sincerely,
A quality obsessed professional
P.S. Thankfully, those project managers who have really understood that quality matters have already abandoned the old rushed school and embraced a new Agile school which leaves enough time for quality…
P.P.S. As a closing remark, since I know that all project managers are worried about product time-to-market goals as well, I guess that, in the end, a successful product/project is the result of a good balance of both time and quality.
First edition date: November 2016
List of references
(Sadly) real working life.
Adams, Douglas. The Hitchhiker's Guide to the Galaxy.  London: Del Rey Books,1995 (first published 1979).
Fake review from The Fake Boston Globe
Seconds before the lab is demolished to make way for a new galactic device…
… a SW tester begins a journey through Scrum framework aided by quotes from The Hitchhiker's Guide to Killing Agile ("A speck is about the most massively useful thing a software hitchhiker can have") and a lab full of fellow team members…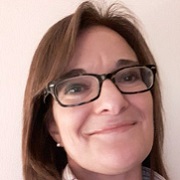 Thanks for reading this article.
Feel free to recommend it or to add a comment.

Should you have any doubts about Agile, please contact me: I will be glad to help you.

On the other hand, if you want to get notified about my blog posts, please sign up through the BLOG > SUBSCRIBE TO THE BLOG NEWSLETTER menu.
Thank you.