The Hitchhiker's Guide to Killing Agile (18/?)
Sadly, […] a terribly stupid catastrophe occurred. […] it is the story of that terrible stupid catastrophe and some of its consequences. 

It is also the story of a book, a book called The Hitchhiker's Guide to Killing Agile, not an Agile book, never published on Agile website, and until the terrible catastrophe occurred, never seen or heard of by any Agile team members.

Nevertheless, a wholly remarkable book. […]

It begins with a god…
After having attended two very different events about product management in the last months, I would like to share with you my impressions about them.
I could easily summarize my opinion saying that I disliked the first one (at least) as much as I liked the second one.
If you want to know why, keep reading, please.
The protagonist of the first event was someone who apparently believes that, as a product manager, he's a god, or something like that.
First of all, he explained how all the departments within the organizations he has worked for along his (apparently brilliant) career are usually his enemies.
In other words, it doesn't matter if you are from Marketing, Finance or Sales: as his interests are generally different from yours, there will always be a conflict here.
As to his favourite way to solve this kind of problem, well, there's nothing better than just ignoring all those people.
All in all, it shouldn't be surprising if they actually end up hating him…
Throughout the event, he also stressed that, since his ideas are always great, he doesn't care if the product envisioned by his powerful and perfect mind is not technically viable.
In his opinion, regardless of the cost, everything produced by his brain not only does deserve to be, but it also must be implemented.
Consequently, if other people are not able to do that, it's just because they don't want to or are not competent enough.
I started thinking that, with such a peculiar mindset, it shouldn't be surprising either that many products are not as successful as they were initially expected to be…
The protagonist of the second event was quite the opposite.
He was talking all the time about:
collaboration between people,
the importance of having different perspectives within a team,
Agile

*

(the first one hated it, by the way),
purpose,
negotiation and listening skills,
openness,
innovation,
continuous improvement,
and so on.
Under no circumstances he seemed to believe that he's perfect and to live under the illusion of his deity.
Interestingly, besides working as product managers, both of them give product management courses, with completely different approaches and programs, though.
Should you or your company need a professional in this field, which one would you hire?
Just asking…
(*) Even though this article doesn't directly relate to Agile, the fact I mentioned the secret word once means that not only can it be included in this series, but also that I saved face, doesn't it?
List of references
(Sadly) real working life.
Adams, Douglas. The Hitchhiker's Guide to the Galaxy.  London: Del Rey Books,1995 (first published 1979).
Fake review from The Fake Boston Globe
Seconds before the lab is demolished to make way for a new galactic device…
… a SW tester begins a journey through Scrum framework aided by quotes from The Hitchhiker's Guide to Killing Agile ("A speck is about the most massively useful thing a software hitchhiker can have") and a lab full of fellow team members…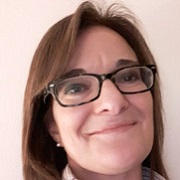 Thanks for reading this article.
Feel free to recommend it or to add a comment.

Should you have any doubts about Agile, please contact me: I will be glad to help you.

On the other hand, if you want to get notified about my blog posts, please sign up through the BLOG > SUBSCRIBE TO THE BLOG NEWSLETTER menu.
Thank you.