The Hitchhiker's Guide to Killing Agile (16/?)
Sadly, […] a terribly stupid catastrophe occurred. […] it is the story of that terrible stupid catastrophe and some of its consequences. 

It is also the story of a book, a book called The Hitchhiker's Guide to Killing Agile, not an Agile book, never published on Agile website, and until the terrible catastrophe occurred, never seen or heard of by any Agile team members.

Nevertheless, a wholly remarkable book. […]

It begins with a community of preaching…
Have you already noticed the new trendy practice in the Agile world?
Yes, the fancy practice to have a community of practice.
Let's see: according to the first source I came upon after a quick internet search, "A community of practice is a group of people who share a concern or a passion for something they do, and learn how to do it better as they interact regularly."
It seems to me a reasonable explanation.
Now, even though not explicitly stated in the previous definition, I've always thought of a community of practice as a group of people who implicitly (try to) practice what they preach.
It turns out I was too naive.
First of all, if the alleged community of practice introduces itself as responsible of the Agile transformation of a large consultancy company, chances are some red flags will be raised when they decide to share their experience with other people.
They might start their talk explaining that last month they celebrated their first year of activity, which sounds good, especially taking into account that most of these initiatives don't last that much.
You might be surprised, though, if later on, when someone asks them how frequently they hold their retrospective meetings, they reply: "Well, we had just one until now…"
One retrospective in thirteen months doesn't really seem a good practice, at least from an Agile perspective.
Things might start getting worse when someone shows curiosity for the kind of topics they usually handle.
If the example provided, "How to work with UX people", makes you feel that they might be familiar with —and haven't yet got rid of— organizational silos and division of labour, it means I'm not the only one who feels this way.
Anyway, if you wanted to step directly into the abyss, you might just ask them if they have ever considered the possibility of inviting their customers to participate in their community of practice.
Saying that they might reply no, they haven't, would be an understatement.
As a matter of fact, not only might they meet with horror that idea —after all, what's the point of making their heads almost explode if their purpose is internal and they are just an internal community of practice within their company?—, but they might also stress their refusal alleging that, for them, as consultants, "the customer often means hell".
In a clumsy attempt to attenuate such an unambiguous statement, they might magnanimously add that the only option they might consider is to help a customer build their community of practice.
But as to allowing their customers to be part of their community, well, to be honest, this is definitely not a reasonable option for them.
By the way, taking into account that this talk was transmitted via streaming and, to date, it is still available online, I wonder how their customers would react to such a hellish comparison…
So, do you wonder now if they know that customer collaboration is one of the pillars of a truly Agile mindset?
Of course they do!
Nevertheless, in the end they still are those kind of consultants: you know, the ones who don't need to practice what they preach…

A cautionary note for the reader.
People who brand themselves as Community Masters (in addition to alleged Agile Coaches) and tend to stress the time it takes them to perform administrative tasks (e.g. booking rooms, inviting employees and reminding them to attend meetings), instead of talking more about the real challenges posed by working with people and fostering a new mindset, might not be not doing a big favour to the Agile community…
List of references
(Sadly) real working life.
Adams, Douglas. The Hitchhiker's Guide to the Galaxy.  London: Del Rey Books,1995 (first published 1979).
Fake review from The Fake Boston Globe
Seconds before the lab is demolished to make way for a new galactic device…
… a SW tester begins a journey through Scrum framework aided by quotes from The Hitchhiker's Guide to Killing Agile ("A speck is about the most massively useful thing a software hitchhiker can have") and a lab full of fellow team members…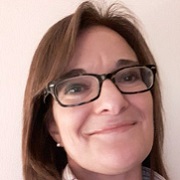 Thanks for reading this article.
Feel free to recommend it or to add a comment.

Should you have any doubts about Agile, please contact me: I will be glad to help you.

On the other hand, if you want to get notified about my blog posts, please sign up through the BLOG > SUBSCRIBE TO THE BLOG NEWSLETTER menu.
Thank you.