The Hitchhiker's Guide to Killing Agile (0/?)
Right after executing test case X, Deep Thought asks something about it to Arthur Dent, who is the author and also the last person that formally ran test case X.
Arthur finds out that, in the meanwhile, test case X has been modified, oddly enough without having been executed anymore, by Ford Prefect —something that, by the way, Deep Thought might have found on his/her own.
Therefore, Arthur suggests Deep Thought send an email to Ford to figure out why test case X was not executed after having been reviewed.
Zaphod Beeblebrox confirms that the best thing that Deep Thought can do at that point consists in asking Ford for clarification.
Thereupon, Arthur requests Deep Thought to be copied in the email thread: to know if test case X is still valid, for example, or to be informed in case the requirement and the implementation have undergone a change, even to help (if well-accepted)…
Deep Thought refuses to do that with the following justifications:
I want to be more "agile"
I don't want you to be in the thread because your opinion usually differs from mine
Arthur replies: "This has nothing to do with Agile! This is just nonsense and completely unbelievable, but you can do whatever you want, of course!".
Arthur also thinks: "Well, this might have something to do with Agile, in a way… This is just nonsense and completely unbelievable, but it's definitely gonna be the zero post about The Hitchhiker's Guide to Killing Agile, of course!".
A note for the reader
Arthur Dent, Ford Prefect and Deep Thought, beyond other testers and different programmers, work together within a Scrum framework, led by the project manager Zaphod Beeblebrox. Deep Thought, Arthur and Zaphod work in the same office, whereas Ford works (for the same company) in a different country, which may imply/justify some communication by email. Deep Thought is also known for being the author of seven test cases in a row which do not verify the requirement they are linked to…
List of references
(Sadly) real working life.
Adams, Douglas. The Hitchhiker's Guide to the Galaxy.  London: Del Rey Books,1995 (first published 1979).
Fake review from The Fake Boston Globe
Seconds before the lab is demolished to make way for a new galactic device…
… a SW tester begins a journey through Scrum framework aided by quotes from The Hitchhiker's Guide to Killing Agile ("A speck is about the most massively useful thing a software hitchhiker can have") and a lab full of fellow team members…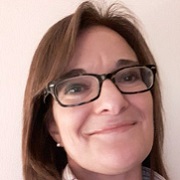 Thanks for reading this article.
Feel free to recommend it or to add a comment.

Should you have any doubts about Agile, please contact me: I will be glad to help you.

On the other hand, if you want to get notified about my blog posts, please sign up through the BLOG > SUBSCRIBE TO THE BLOG NEWSLETTER menu.
Thank you.